Jazz and Kate teach their classes in English. All other classes are usually held in German but all our instructors can switch to English - just ask them to!
Searching for a yoga class
with fun factor?
You've found the right place! Doktor yoga offers modern "Vinyasa Flow" as well as "Yin" yoga in its very own unique way. At our two spacious studios in the 1st and 7th district of Vienna you can find yoga classes for all levels at nearly every hour of the day. We offer yoga without the esoteric touch for yogis that are all about getting a challenging workout combined with mindfulness. We offer you a place to relax in our beautiful studios, so you can find your happy place in the urban jungle.
Here at doktor yoga you get what you are looking for in a yoga practice: We use pure yoga techniques combined with modern music and an added touch of fun. Leave the pressure to perform at home! In our classes everything is up to you and you choose from the postures we demonstrate.
Getting interested? Pack your shorts and a t-shirt and come visit us at one of our locations. First visit 5€, trial month 40€.
Two yoga studios &
the most flexible time table in vienna
At our two locations in the 1st and 7th district, you can choose between 6 and 15 different classes daily. Registration in advance is not necessary, but available if you would like to save a spot. Yogis of all levels can find happiness on the mat: Absolute beginners can visit all of our basic classes and experienced Yogis are welcome to come to all Open and XL classes (weekends.)
We limit the spots in our classes to provide enough room for everyone. Top standards, exceptional customer service and personal contact are of highest priority to us.
Both of our pristinely kept studios are flooded with natural light, are tastefully furnished, have big windows, high ceilings, showers, and air conditioning. Simply to help you feel relaxed and at home.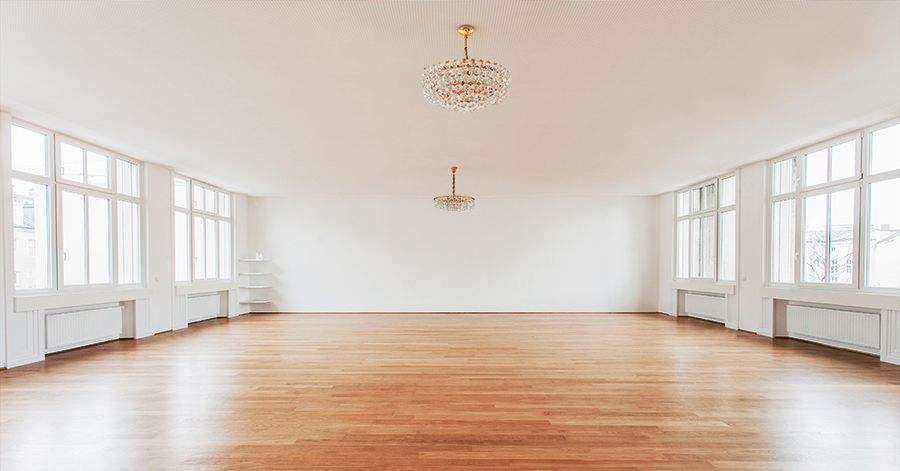 Mariahilferstraße 52 / Eingang Kirchengasse 1A